List building marketing is a powerful tool to build a huge list for your business and if you are not using this strategy for your marketing campaign that means you have left your money on the table. As the saying is The Money Is in the List so you should start to be in touch with you audience to build a list for your business
List building is one of the most popular strategy that helps to improve your appeal in niche market and spread your advertisement messages across numerous channels. With this marketing strategy, you will be able to gather email address, name and other contact information of your visitors to ultimately convert them into your paying customers.
List building enables you to build a high converting list of subscribers to facilitate smooth earning in the long run. This helps you to expand your business, boost brand awareness, get more qualified leads, increase close deals and establish trusted relationships.
This marketing strategy is very important for different types of businesses and marketers small, medium or large that includes both B2B and B2C companies such as internet market, healthcare and other businesses.
As you know, Lists are the treasure of every types of businesses and online marketers. Both are always searched for advanced and creative method to keep their visitors coming to the website. They giveaway numerous stuffs to the potential customers such as free reports, FAQ, tutorials and services etc.
So keeping it in your mind, you need to be focused very carefully on your marketing strategies and you can also combine other marketing strategy such as inbound marketing, blogging, content marketing, Search engine optimization, social media, Pay-per-click marketing, Email marketing and inside sales etc. to achieve you goal with list building marketing strategy.
You should keep following those visitors who have potential interest in your product and services. Regular follow-up will capture your potential customers attention and redirect towards their areas of interest which have a specific value for them. This is the entire purpose of your list building — the opportunity to educate, build rapport and establish yourself as an expert. This lays the groundwork for being the GO TO PERSON when they are ready to buy the product or service that you offer. If you are not top of mind — they WILL buy but from the competition. Don't lost your leads to your competitors because you failed to follow up.
You often hear, the money is in the follow up and it is the truth. When you follow up, your engaging in a relationship. Even if that relationship is online, via email, you can build a valuable connection. And that value converts into sales for you.
List building helps you with the following
* You will be able to get traffic without ads and search engine.
* You can generate more leads for your list.
* List building improves your conversion rates and ROI.
* List building greatly increases the chances of close deals.
* You can build trust in your visitors and they will come back to you.
Leads have a lifetime value until they unsubscribe or block you from their side. Thus the bigger list you have, the more chances to close a deal, so keep generating the leads and build your list.
Learn more about List Building in my special report!

Access the report immediately and start building your money list.
Download this up-to-date List Building Training Report!
Ensure repeat purchase with your existing buyers.
Guarantee a huge ROI.
Get A to Z knowledge of list building without wasting your time and effort.
Increase your sales significantly.
Have frequent communication with customers.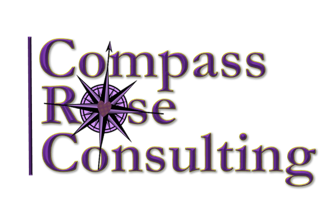 Note: It is our responsibility to protect your privacy and we guarantee that your data will be completely confidential.